Image Details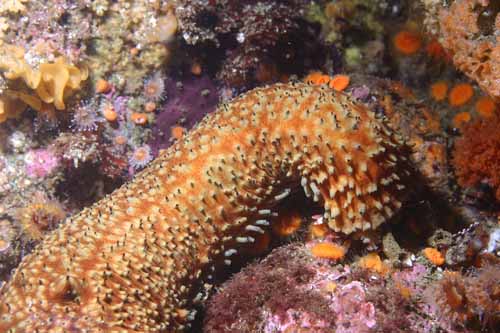 The anterior end of the cucumber
Parastichopus parvimensis
. This species feeds by dabbing surfaces with its stubby but high surface area oral tentacles.
Species:
Warty sea cucumber (
Parastichopus parvimensis
)
Location (General):
Big Sur
Site (Specific):
Big Creek Pinnacle
Date taken:
August, 17 2006
Photo credit:
Steve Lonhart / NOAA MBNMS
Photographer's comments:
Pinnacle at entrance to Big Creek Cove, Big Creek State Marine Reserve.
Photo Location Map
Latitude: 36.069078 Longitude: -121.6007

File name: SIL_081706_0959.jpg