Image Details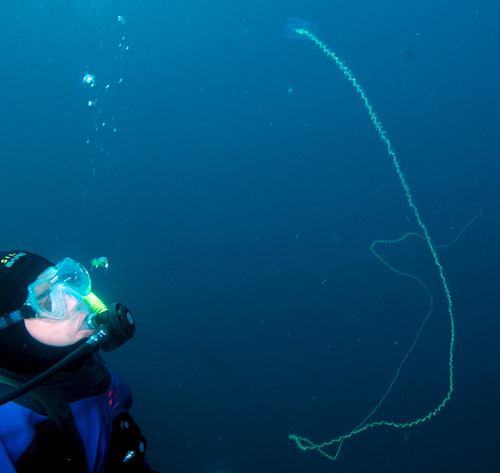 Likely a siphonophore, a type of chain-like jelly. Dr. Steve Lonhart looks on at the incredible structure, which was well over 2 m long.
Species:
Cnidarian (unidentified)
Location (General):
Carmel Bay
Site (Specific):
Inner Pinnacles
Date taken:
May, 28 2012
Photo credit:
Pete Naylor / REEF
Photographer's comments:
Photo by Pete Naylor during a REEF survey in 2012.
Photo Location Map
Latitude: 36.559210 Longitude: -121.967303

File name: PJN_052812_0267.jpg